METU-15 Picture: Finnish Defence Forces/Niko Muukka
The naval firing exercise of the Finnish Navy METU-16
The naval firing exercise of the finnis Navy METU-16 is a battle technique Joint Fires Exercise held annually according to the operations plan, in order to train naval and air force units and commands in the use of fire in a maritime setting.
The annual national naval firing exercise of the Finnish Navy, METU-16, will be held from 22 to 26 August and 29 August to 2 September 2016 in the Archipelago Sea and the Gulf of Finland. The aim of the exercise is to improve the know-how of the participating units as well as the interoperability between the services.
Hämeenmaa-class minelayers, Katanpää-class Mine Hunter Coastal Vessels, Rauma- and Hamina-class fast attack missile craft, Pansio-class minelayer ferries, support vessels, firing command units of the coastal units, aircraft from the Air Forces and helicopters from the Army will participate in the exercise.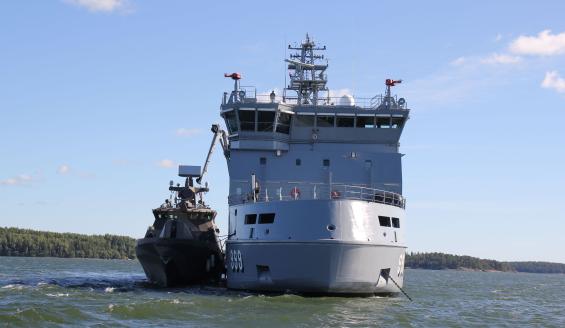 METU-15 Picture: Finnish Defence Forces/Hanne Paalanen-Aalto