For conscripts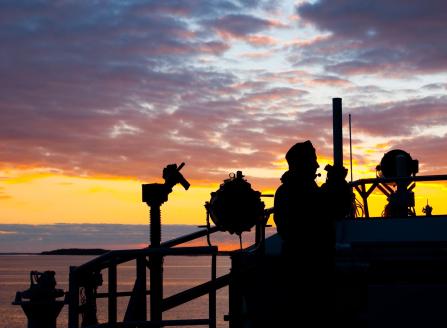 Service in the front row in the archipelago
In the Coastal Fleet you can perform your military service in the front row in the archipelago.
The naval conscripts enter their service at Upinniemi in Kirkkonummi, where their basic training period is carried out. After that the conscripts are transferred to Pansio for their naval troop training period.
The actual naval training takes place aboard the ships in Pansio and Upinniemi. The Non-Commissioned Officer Course enables the conscripts to transfer from rank and file to NCO tasks. Those who are chosen for the Reserve Officer Course will continue their training at the Naval Academy in Suomenlinna.
In addition to their naval surveillance tasks, Finnish Navy vessels on a regular basis participate in different kinds of exercises, also in international waters.
Make sure to mention your preferred service location already at the call-ups!
Versatile tasks in the Coastal Fleet
Boat driver on one of the smaller boats is the most wanted task in the Navy, but good NCO and rank and file tasks are also available aboard the bigger vessels and ashore.
The Coastal Fleet mainly provides NCO training for the naval units and rank and file training for those who serve aboard the vessels. The Navy also offers some military police and maintenance tasks.
Tasks for NCOs and candidates:
As a boat driver NCO you independently drive and maintain smaller boats.
As a deck or engine NCO you command to rank and file of that special field.
As a radio communication NCO you specialize in the vessel's Morse and radio communication.
As a naval unit candidate you are trained for Reserve Officer tasks in your own unit and you also receive navigation training.
Rank and file tasks:
Military police activities include guard and protection tasks. The military police training also includes self-defense and firing exercises with different kinds of weapons.
The Ship's cook prepares food for the whole crew, and we therefore try to find an educated cook for this task.
Seamen are trained to use and maintain the vessel's ordnance and for watch tasks. The training is structured based on the Navy's vessel classes. On the bigger vessels the know-how is narrower but deeper than on smaller vessels.
The main tasks of an engineer are carried out in the vessel's engine room. Are you a professional in this field, or are you studying to become one?