What does the Naval Academy do?
We train and educate skilled military professionals for the diverse circumstances at sea and on the coast. Our research supports and helps to develop all the Finnish Navy.
Approximately 350 students attend the Naval Academy every year: naval cadets, petty officers, reserve officer students and regular personnel.
The Commandant is Captain (Navy) Tuomo Mero. There are a hundred employees who work as
instructors in the Centre for Naval Warfare Studies, Academic Studies Section, Continuing Education Section and Reserve Officer Section
researchers in the Navy Combat Centre
staff.
Our instructors are experts and use various teaching and training methods. The navigators who graduate from the Naval Academy are professional seafarers trained according to the international STCW- standard (Standards for Training, Certification and Watchkeeping).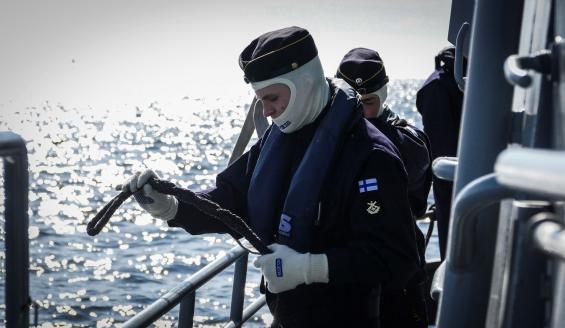 The academy has three Fabian Wrede Class training vessels. The ships are used for training in archipelago navigation and seamanship.
Our researchers are nationally and internationally networked and the research results benefit our own instructors as well.