Exercise Northern Coasts 2019 strenghtened the FISE-cooperation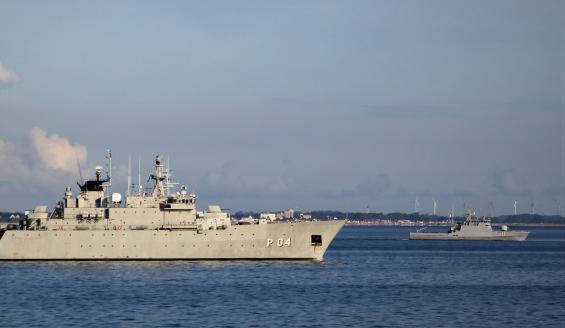 Exercise Northern Coasts 2019 has ended. This multinational exercise strengthened the cooperation amongst the participating navies from the Baltic Sea region. For the Finnish Navy this exercise offered a good opportunity to develop readiness and capabilities as well as to deepen the existing solid FISE-cooperation.
In the exercise the Finnish troops operated within the Swedish-Finnish Naval Task Group (SFNTG). The only exception to this was Mine Hunter Coastal MHC Vahterpää, which participated in the Standing NATO Mine Counter Measures Group 1, to prepare for the next year's attendance of the Katanpää-class at the NATO Response Force. Commander Mikko Villikari, the Chief of Staff of Coastal Fleet, served as the Chief of Staff of the SFNTG Staff.
- Northern Coasts is a great exercise for the naval troops, actually the best of the international exercises of tactical level, says commander Villikari.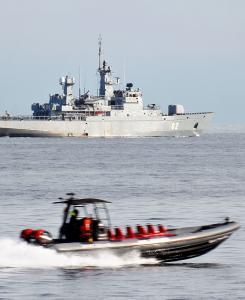 During the first phase of the exercise, the units were training in different fields of naval operations, such as maritime surveillance, surface warfare, anti-aircraft warfare, anti-submarine warfare and mine hunting.
- This phase was well planned and accomplished, we got the units ready for the tactical phase, tells commander Villikari.
During the tactical phase, where units practiced how to act in a fictitious, but realistic scenario in a multinational crises situation at sea, the weather got stormy, as an addition to the challenges of the exercise.
- This exercise went very well for us and brought our personnel a lot of experience of the cooperation especially with the Swedish troops. Cooperation can't be ordered, but build by encountering each other and working together, emphasizes commander Villikari and continues: - I also want to thank our personnel for the work well done during this long and demanding exercise.