Finnish Troops and Vessels in Exercise BALTOPS 22 in Sweden and the Baltic Sea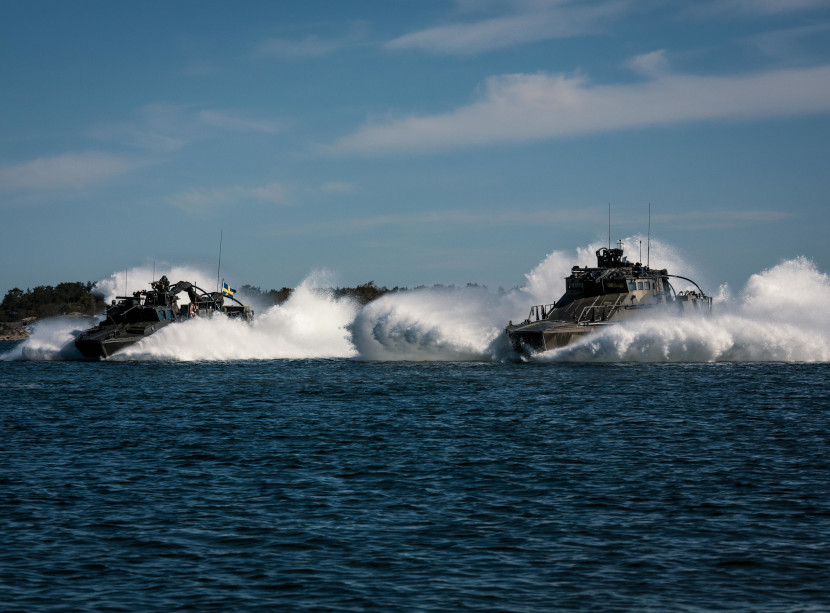 Exercise BALTOPS22 will be held in the Baltic Sea 5–17 June 2022. The exercise is led by the Commander of the US Navy's 6th Fleet. Both personnel and vessels from the Finnish Navy will participate in the exercise and the Finnish Air Force will also conduct exercise-related flight operations from Finland.
Navy units participating in the exercise include vessels and crew from the Coastal Fleet, the Readiness unit of the Uusimaa (Nyland) Brigade and personnel from the Naval Academy, incl. midshipmen. Additionally, there will be some staff officers participating in the exercise in various HQs.
The goal of the exercise is to develop the interoperability of the United States, NATO and partner countries in combined air and naval operations and in amphibious operations.
The exercise will improve the Finnish Navy's cooperation with NATO and partner countries in all organizational levels. Participation will develop our cooperation with the United States Navy, as part of advancing defence cooperation.
Amphibious Operations, Mine Clearance and FNS Uusimaa
A Coastal Jaeger readiness unit from the Uusimaa (Nyland) Brigade will be participating in the exercise. The readiness unit will form a Battle Group together with the Swedish coastal troops (Amfibieregement 1). The units will be operating in Sweden: in the vicinity of Berga naval base and in the archipelago.
Minelayer Uusimaa and mine counter-measure vessel Purunpää will be participating in the exercise from the Coastal Fleet. The mine counter-measure vessel, Purunpää, operates together with Standing NATO Mine Countermeasures Group One (SNMCMG1). This year it is also in readiness for the NATO Response Force (NRF). The participation of MLC Uusimaa is combined with the Finnish Naval Academy's training expedition.
The overall strength of the Finnish Navy personnel in the exercise is approximately 200. The exercise is in accordance with the Navy's Action Plan and it has been approved by the Ministry of Defence to be included in the Defence Forces' international exercise programme in 2022. Finland has participated in the exercise since the 1990s.