Finnish-Swedish-cooperation continues with a mine countermeasures exercise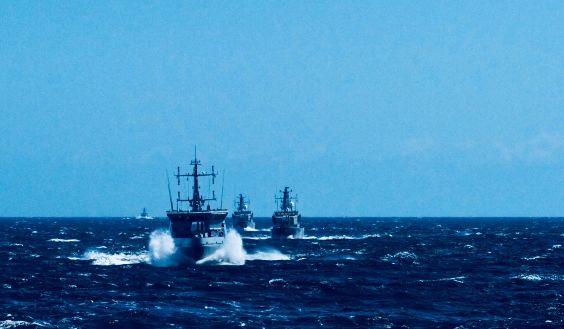 The Swedish Navy will have several vessels taking part in a mine countermeasures exercise led by the Coastal Fleet in the Archipelago Sea on 12–21 October 2020.
The Cross Border Training (CBT) cooperation between the Finnish and Swedish Navies will continue next week in the context of mine countermeasures. The Coastal Fleet will execute and lead an exercise in the Archipelago Sea that focuses on developing interoperability between the countries in mine countermeasures operations. Other topics of training include naval artillery firings and seamanship.
- We also maintain and develop international mine-warfare cooperation applying the operating models of NATO Partnership for Peace (PFP), says Commander Juhani Lehtimäki, who will act as exercise leader.
The Coastal Fleet will participate in the exercise with the mine countermeasures vessel Katanpää. The Swedish Navy will participate with seven vessels: the minesweepers HSwMS Koster, Kullen, Spårä, Ulvön, Ven and Vinga, and the auxiliary ship HSwMS Trossö.
The themes of CBT exercises included in the cooperation between Finland and Sweden vary between the navy functions. Earlier in the autumn, CBT cooperation was carried out in maritime surveillance and air defence exercises in Sweden.
The exercise will be executed taking the COVID19 precautions into account.