Vahterpää's NRF training period continues in the Baltic Sea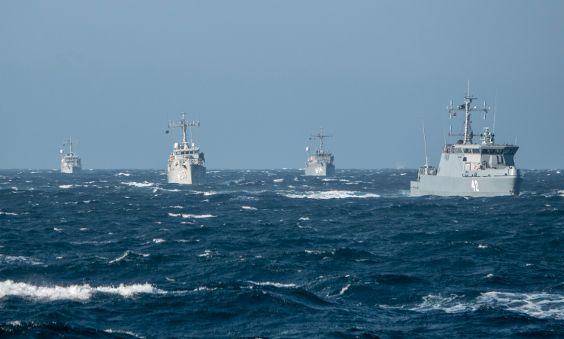 The Coastal Fleet's mine countermeasures vessel Vahterpää continues the autumn NRF training period alongside the Standing NATO Mine Countermeasures Group 1 (SNMCMG1) in the Baltic Sea until the 4 October before returning to Finland.
During the period Vahterpää participates in the exercises conducted by the SNMCMG1 in the Baltic Sea. The training focuses on developing mine countermeasures warfare, open sea navigation, vessel's weapons systems and seamanship in an international operating environment.
- Training together with international partners develops our interoperability. At the same time this strengthens capabilities in our own national defence and our readiness to take part in an international crisis management operation if needed, says the Chief of Vahterpää, Lieutenant, Senior Grade, Henri Savisaari.
Vahterpää's training period started earlier this autumn in the exercise Sandy Coast 20 off the Belgian coast.
- Sandy Coast provided us many good experiences, for example, training together with the Belgian Navy with AUV systems. Sandy Coast was the first time Vahterpää operated outside the Baltic Sea, which gave us a chance to gather observations of the challenging conditions and of the long operating period at the sea, Savisaari continues.
The Finns feel they have been very well welcomed to participate in the training of the SNMCMG1. Cooperation works well.
- Operating alongside the SNMCMG1 is rewarding for our whole crew, Savisaari describes.
The SNMCMG1 consists, at the moment, of eight vessels, which are from the Navies of Lithuania, Latvia, Estonia, Norwegian, Germany, Belgium and the Netherlands. The flagship is the Lithuanian LNS Jotvingis.
Accounting for the prevailing situation caused by COVID-19, the training period is executed taking measures to prevent the spread of the coronavirus.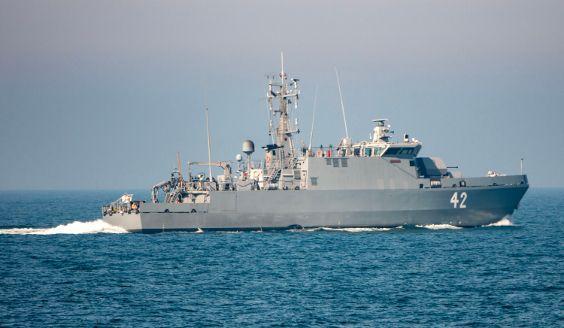 Mine Countermeasures Vessel Vahterpää. Photo: SNMCMG1.
The Finnish Navy has committed the Katanpää-class mine countermeasures vessels to the NATO Response Force pool for the year 2020. Participating in the NRF pool is part of the Finnish Defence Forces' international cooperation. Finland has participated in the NRF pool since year 2012.