Navy will train anti-submarine warfare in Sweden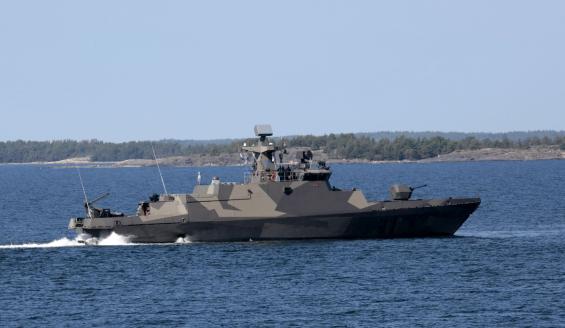 Two Hamina-class fast-attack craft of the Finnish Navy will take part in the annual anti-submarine warfare exercise organised by the Swedish Navy 15-20 April 2021 off the east coast of Sweden.
The exercise will enhance the cooperation between Finland and Sweden in anti-submarine warfare.

- It is a versatile exercise which will allow us to train the crews to operate the vessels and conduct submarine search and anti-submarine operations efficiently. We will get training in the use of the new underwater systems of the overhauled Hamina-class fast-attack craft against real submarines, says Chief of Staff of the Coastal Fleet, Commander Mikko Villikari.

The Covid-19 pandemic has slowed down international activities, but this exercise at sea can be executed taking the coronavirus restrictions into account.

- Of course, we will operate observing health safety precautions. Visits at ports, exchanging personnel or other contacts between the crews of different vessels will not be conducted; all personnel will stay onboard their own vessel. Any reinforcements will be conducted safely avoiding close contacts, Commander Villikari emphasises.

- It is great to be able to continue cooperation with the Swedish Navy in spite of the coronavirus. Activities can not be developed if the cooperation does not continue, says Commander Villikari.

The Finnish vessels will participate in the exercise on the invitation of the Swedish Navy. The exercise will the commanded by the Swedish Navy's 4th Naval Warfare Flotilla. Finland's participation in the exercise has been approved by the Ministry of Defence in the Defence Forces' exercise activities programme 2021.