Mine countermeasures vessel to NRF readiness for 2022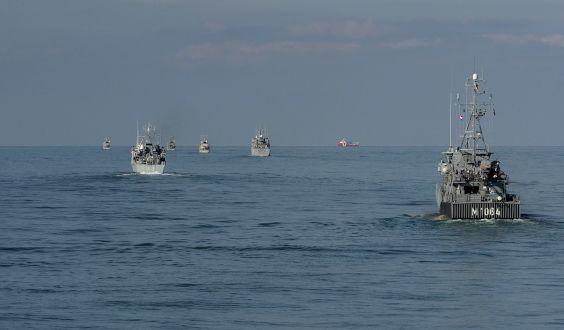 The Navy commits a Katanpää-class mine countermeasures vessel to the NATO Response Force's Follow on Forces pool for 2022.
Participating in the NATO Response Force, NRF, enhances the capability and interoperability of the Finnish Navy's vessels and troops and its readiness to commit units to naval crisis management missions.

Participating in activities related to NATO's countermeasures operations has been planned for the rotation year with a view of deepening interoperability and the know-how of Finnish units. Dynamic Move 22, a NATO-led mine countermeasures command-post exercise, will take place at the beginning of 2022. Finland will participate in this exercise with headquarters personnel from the Coastal Fleet's 4th Mine Countermeasures Squadron. In the spring and summer, the Katanpää-class mine countermeasures vessel will participate in the exercise activities of the Standing NATO Mine Counter-Measures Group One i.a. in the framework of the BALTOPS 22 exercise.

The Coastal Fleet's Katanpää-class mine countermesures vessel and the squadron's personnel will embark on the 2022 rotation well prepared. A corresponding rotation was executed in 2020, and great amounts of good experiences were gained.

- Next year, we will have an opportunity of putting the lessons learned in 2020 to use. Knowing that we are capable of operating as a part of an international vessel group, we will be able to concentrate on further developing interoperability. The intention, in addition to deepening know-how in international command-post operations, is to enhance networking as well, says the Commander of the 4th Mine Countermeasures Squadron, Commander Juhani Lehtimäki.

Even if it will participate in joint exercises, the Katanpää-class mine countermeasures vessel will not automatically take part in any possible international crisis management operation during its rotation year. The participation of a Finnish vessel in an operation always requires a separate political decision under the Crisis Management Act.

Taking part in the NRF pool is a part of the Defence Forces' ordinary international cooperation in which Finland has been involved since 2012.