Finnish Navy conducts the exercise Baltic Shield 2019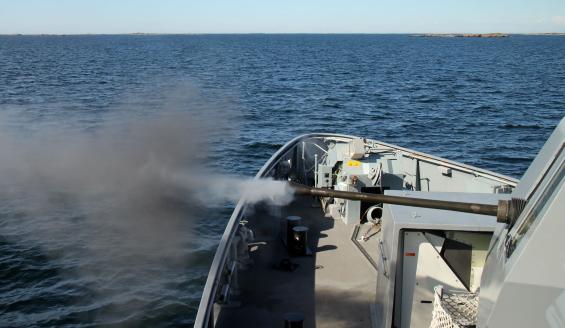 Finnish Navy and Estonian navy will be exercising together in the yearly exercise Baltic Shield Sep 30 - Oct 4 2019 in the Archipelago Sea. The exercise is conducted by Coastal Fleet.
The aim of the exercise is to improve capabilities needed in national defence. The exercise will also develop interoperability between the two countries, for example, in mine counter-measures and firing, the focus being on the latter one.
From Finland there are about 80 persons and from Estonia about 60 persons participating in the exercise. Finnish vessels in the exercise are two Katanpää-class Mine Hunters, Estonian vessels are ENS Wambola and ENS Admiral Cowan.
The exercise will be led by Commander Juhani Lehtimäki, Commander of the 4th Mine Counter-Measures Squadron, Coastal Fleet. Baltic Shield is based on the Memorandum of Understanding (MOU) signed by both the Finnish and the Estonian Ministries of Defence in 2003.