NRF Rotation Ends for FNS Uusimaa – Readiness Continues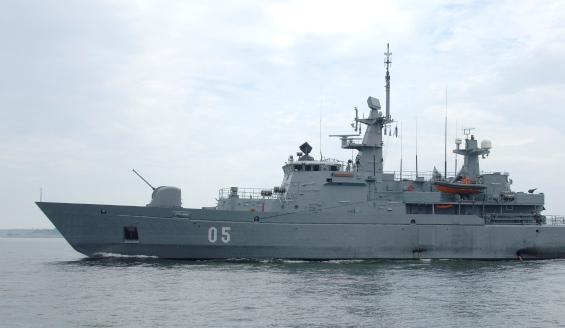 The one year readiness phase of FNS Uusimaa as part of the NATO Response Force (NRF) pool ended on 31 December 2017.
During the readiness period she wasn't called up for NRF duties. The Finnish Navy maintained the mobilization readiness of the vessel and was prepared to send it as the Navy's military crisis management unit if requested. This would have been done within 60 days of a decision made by the Finnish political leadership, according to the Act on Military Crisis Management.
Preparations for the readiness phase started in 2016, when the vessel's capability was evaluated to be NATO Evaluation Level 2 (NEL 2). The NRF personnel included both salaried military personnel and volunteer reservists. Their preparatory training included participation in an international exercise and in the evaluation process. The ship also organised its own training exercise for reservists in spring 2017.
- All in all the ship and her crew have been ready for NRF duties already on the basis of national requirements and actions, says the Uusimaa's Commanding Officer Lieutenant Commander Thomas Gentz.
- National obligations required that Uusimaa is in constant high readiness, so it's familiar for us. In light of that, the readiness phase didn't present us with significant new obligations. From the beginning of 2018 we continue in the same high readiness as last year, he states.
The personnel of the minelayer have much experience in international cooperation having participated in numerous international exercises over the years. The processes used in the national operations of the Navy, including the command language, are so uniform with NATO processes that going on an NRF mission wouldn't have required changes in operating procedures when compared to national operations.