Oil Response Vessel Hylje to participate in Balex Delta in Sweden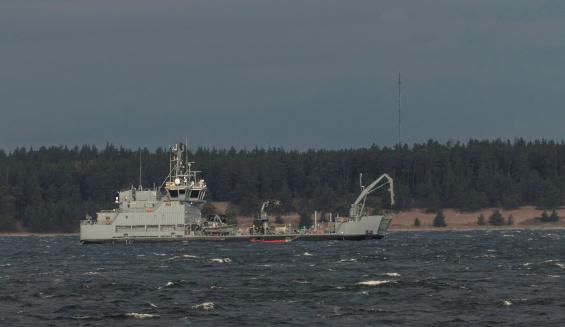 The oil response vessel Hylje will participate in the Baltic Delta exercise in Sweden, in the waters of Karlskrona from 27 to 30 August 2018.
Balex Delta is an annual oil response exercise with participants from all Baltic Sea nations. During the exercise the alarm system between the countries and the action of a multinational oil response unit will be tested.
In addition to Hylje the Finnish Border Guard's offshore patrol vessel Turva, as well as observers from the Finnish Environment Institute will take part in the exercise.
Balex Delta exercises have taken place since the 1980´s. The exercise is part of the cooperation within the framework of the Baltic Sea Action Plan. The exercises are arranged and hosted annually by the Baltic Sea coastal nations following a rotation schedule.