The Finnish Navy will participate in exercise SWENEX 21 in Sweden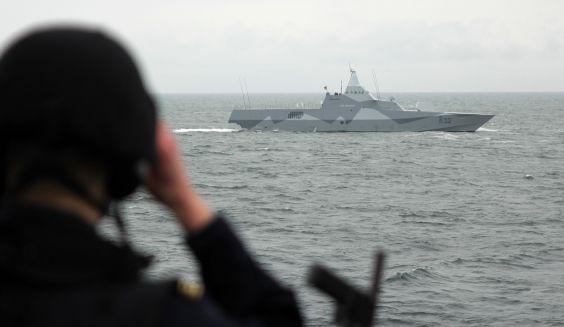 The Finnish Navy will send naval units to exercise SWENEX 21 to be organised off the south-east coast of Sweden from 19 to 27 October 2021. The exercise will improve comprehensively Finnish personnel's skills in all areas of naval warfare and strengthen the cooperation pursued by Finland and Sweden (FISE).
Finland will participate in the exercise with eight vessels, the majority of which will be placed in a surface warfare detachment operating as a Finnish entity, and the rest in mine countermeasures and logistics detachments consisting of Swedish units.

Finland's national objective is to enhance the Finnish personnel's skills in all areas of naval warfare relating to our country's naval defence, and strengthen interoperability with naval and air force components in compliance with FISE cooperation goals. This exercise will also prepare the Coastal Fleet for maintaining the mine countermeasures readiness of the NRF in 2022.

SWENEX 21 is an exercise planned and led by the Swedish Navy in which Finland has been invited to participate.

-Swenex 21 represents a continuation for the strong SFNTG (Swedish-Finnish Naval Task Group) cooperation providing a new concept, since the NOCO (Northern Coast) exercise, for example, was carried out very small-scale as far as Finland was concerned, without the participation of Finnish vessels, says the Chief of Staff of the Coastal Fleet, Commander Mikko Villikari.

The exercise has been accepted by the Ministry of Defence to be included in the Defence Forces' international exercise programme 2021. The exercise will be carried out taking into account the Covid-19 restrictions in force.
Follow the Finnish personnel's activities during the exercise on the Navy's social media channels under #SWENEX21 #RLAIV