Finnish and German Navies to practise together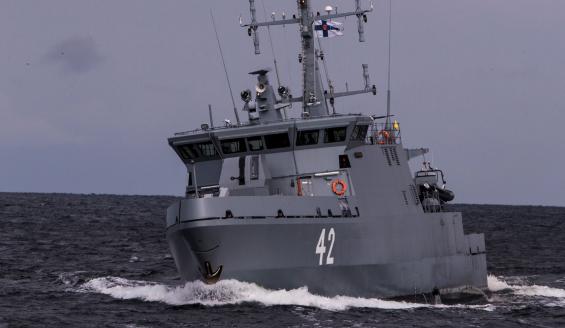 The Finnish Navy and the German Navy will organise an exercise together October 16 - 18 2019 in the Gulf of Finland.
In the national framework this exercise focuses on practising the mine countermeasures capabilities of the EOD divers. Developing leading and interoperability between the two navies' divers is the international aim of this training event.
Participants from Finland are the Coastal Fleet's Mine Hunter Coastal MHC Vahterpää together with the Staff of the 4th Mine Countermeasures Squadron and the Navy Diving School of the Coastal Brigade.
From the German Navy there will be the Diver Support Vessel FGS Rottweil participating in the exercise.
FGS Rottweil will berth at Helsinki, Katajanokka pier, after the exercise October 18. The ship will not be open for public.