Commanders of Finnish and Swedish Navies met in Helsinki today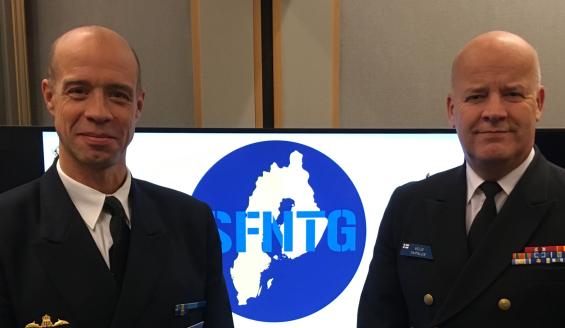 Vice Admiral Veijo Taipalus and Rear Admiral Jens Nykvist agreed on an intensified cooperation between the Finnish and Swedish navies in Helsinki today.
The Swedish-Finnish Naval Task Group (SFNTG) has reached initial operational capability. SFNTG is able to conduct naval operations. The emphasis is a common recognized maritime picture through sea surveillance operations with an ability to protect maritime traffic.
Other topics in the meeting included the vast and versatile cooperation of the past year and also the goals of the future years, culminating in full operational capability in 2023.