German Combat Support Ship to Visit Helsinki
A Berlin ClassCombat Support Ship, the Frankfurt am Main, will visit Helsinki 1-4 November, 2019.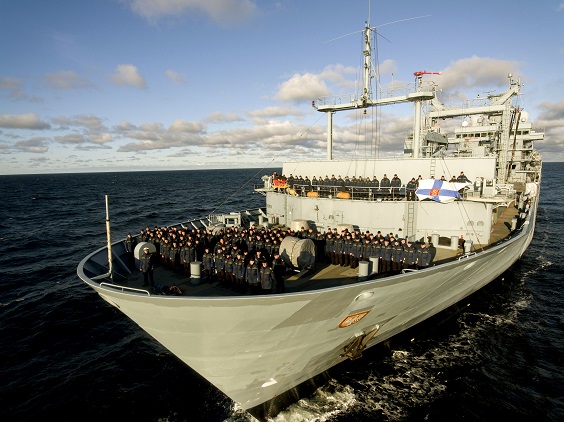 The Frankfurt am Main will moor at Helsinki's Hernesaari harbor during its stay. It is 174 meters long and 24 meters wide with a displacement of 18, 552 tonnes.
Commissioned in 2002, the vessel is home-ported in Wilhelmshaven. The Commanding Officer of the vessel is the most senior officer onboard.
The ship will not be open to the public during its time in port at Hernesaari.
The visit will be hosted by the Commander of the Coastal Brigade's Porkkala Coastal Battalion.
Photo: Frankfurt am Main, Bundeswehr