French Navy Ship to visit Helsinki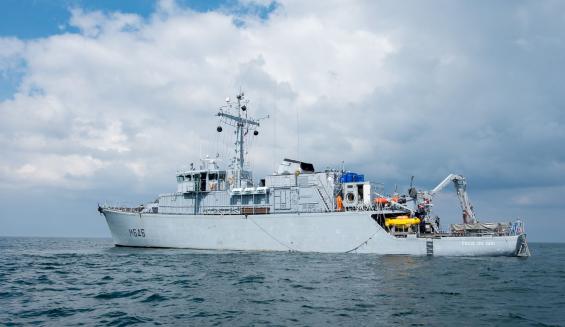 French Mine Hunter Croix du Sud is to visit Helsinki September 26 - 29 2019.
Croix du Sud is an Eridan class Mine Hunter. The main tasks of Croix du Sud are hunting, recognizing and destroying of mines to ensure free use of the vital sealines. Croix du Sud is 52 meters long, 9 meters wide with 600 tons deplacement. The ship was inaugurated in 1986 and is based in Brest.
During the visit the ship will berth at Eteläsatama in Helsinki.
The visit will be hosted by Commander of the 4th Mine Countermeasures Squadron, Commander Juhani Lehtimäki, Coastal Fleet.
Photo: Laurent Lecanu/Marine Nationale/Armées