Naval Winter Operations Exercise Kicks off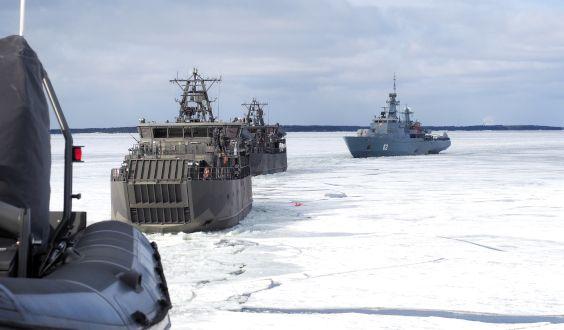 The Coastal Fleet's annual winter operations exercise Lumiukko 22 kicks off today 28 February 2022 and continues in the Archipelago Sea and the Gulf of Finland until 10 March 2022.
Lumiukko 22 is a seamanship and combat technical exercise in which several vessels from the Coastal Fleet take part. In the exercise, the naval troops get practice in operating in winter conditions at sea.

- Winter conditions at sea may be challenging, but combat capability must be maintained in all circumstances. Winter navigation and seamanship skills required in winter circumstances are regularly trained, says the Chief of Staff of the Coastal Fleet, Commander Mikko Villikari.

You may follow the exercise on the Navy's social media channels with hashtag #Lumiukko22.
Facebook @Merivoimat
Twitter: @Rlaivasto
Instagram: @Navyfi