The Navy to take part in Exercise Baltops 20 in Standing NATO Mine Countermeasures Group 1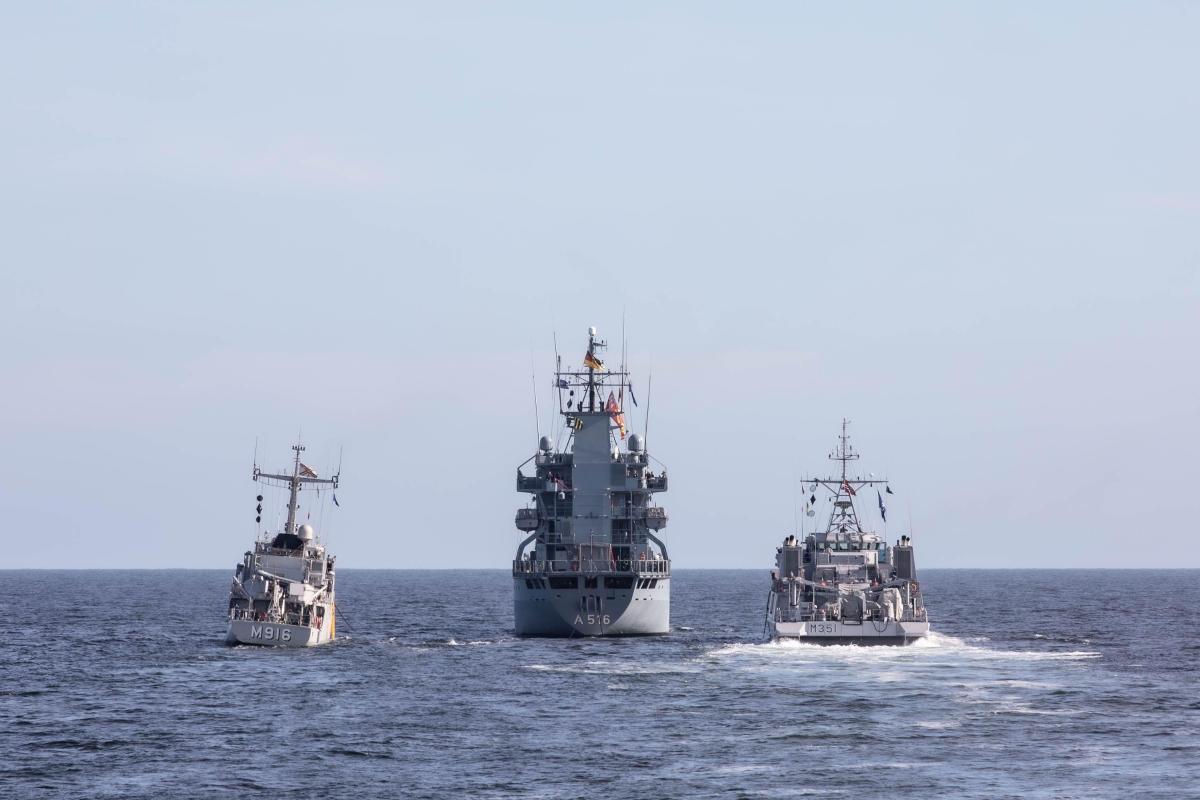 The Navy will participate in the Baltops 20 maritime exercise from 5 - 16 June 2020 with mine countermeasures vessel Purunpää, which will operate alongside the Standing NATO Mine Countermeasures Group 1.
Baltops (abbreviated from Baltic Operations) is an annual invitation-based maritime exercise in the Baltic Sea planned by the Naval Striking and Support Force NATO, led by the United States Naval Forces Europe. The objective of the exercise is to train forces of NATO and partner countries to operate in a crisis management situation at sea.
Mine countermeasures vessel Purunpää will participate in the exercise alongside the Standing NATO Mine Countermeasures Group 1. The cooperation contributes to the ability of the Coastal Fleet's 4th Mine Countermeasures Squadron to maintain its NRF readiness. The Navy has committed the Squadron's Katanpää-class mine countermeasures vessels Purunpää and Vahterpää in the NATO Response Force's Follow on Forces pool for the year 2020. Both vessels will take part in training with the Standing NATO Mine Countermeasures Group 1 during the year. Due to the coronavirus pandemic, the training periods will undergo modifications in compliance with the restrictions, as will the entire Baltops 20 about to start.
The objectives of the exercise include enhancing interoperability between the partner countries in mine countermeasures operations and seamanship, and between naval and air components.
According to the original plan, more than 4000 navy soldiers from 14 countries will take part in Baltops 20. In addition to Finnish vessels, Canada, Denmark, Spain, France, Germany, Latvia, Holland, Norway, Poland, Sweden, Turkey, the UK and U.S.A will send vessels to the exercise.
Since 1993, Finland has taken part in Baltops exercises in the framework of the NATO Partnership for Peace programme. Baltops 20 has been approved by the Ministry of Defence as part of the international exercise plan for 2020.