German Training Ship Visiting Helsinki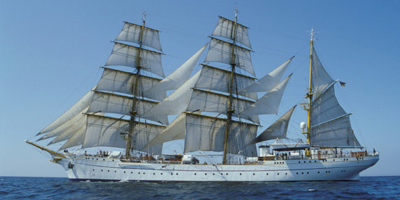 The German Navy's Training Tall Ship Gorch Fock is visiting Helsinki 28 August-1 September 2022. The ship, which is almost 90 metres long, will berth at Katajanokka during the visit.
The commanding officer of the vessel is Captain (N) Andreas-Peter Graf von Kielmansegg. The visit is hosted by the Commanding Officer of the Coastal Brigade, Captain (N) Marko Laaksonen.
The German tall ship Gorch Fock, A60 (Type 441A) was built in 1958. It is 89.4 metres long, has a beam of 12 metres and a crew of 190.
The ship is open to the public on Tuesday 30 August and Wednesday 31 August 13.00-17.00.