American combat vessel visits Helsinki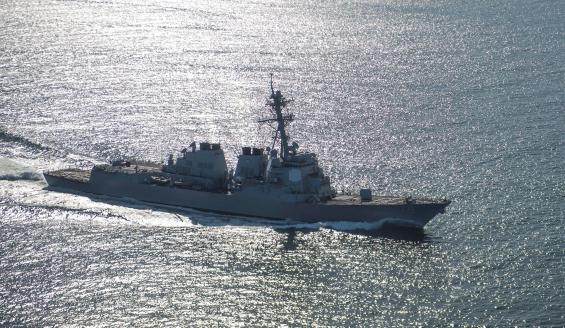 The American Arleigh Burke-class guided-missile destroyer USS Porter visits Helsinki April 18 - 22 2018.
The visit is a routine visit, during which the crew will carry out maintenance and restocking tasks in order to prepare the vessel for the upcoming leg at sea. During the visit the command of the USS Porter will meet with local civilian and military leadership in Helsinki and sailors will have an opportunity to work with their Finnish counterparts to exchange information and enhance interoperability.
The visit is hosted by the Commander of the Coastal Fleet, Captain (N) Erkki Mikkola.
The USS Porter (DDG 78) is an Arleigh Burke-class guided-missile destroyer commanded by Commander John V. Tobin. The vessel is 154 meters long and 20 meters wide, and it has a crew of about 300.
Before arriving to Helsinki USS Porter participated in the Passing exercise arranged by Coastal Fleet.